Main content starts here, tab to start navigating
About Us
The Space
Ocotillo Restaurant is a casual dining destination located at the corner of Third Street and Flower in midtown Phoenix. The indoor/outdoor design blends native desert flora with modern architecture. The inviting indoor space has a full service bar, dining room and a communal wine events area. Outdoors you will find several unique spaces including the chef's ramada, the 3rd street patio, the beer garden, Lucy's lawn and Sidecar Cocktail Lounge. Ocotillo Restaurant invites you to enjoy some great food, a signature cocktail, a glass of wine, a craft beer and some live music.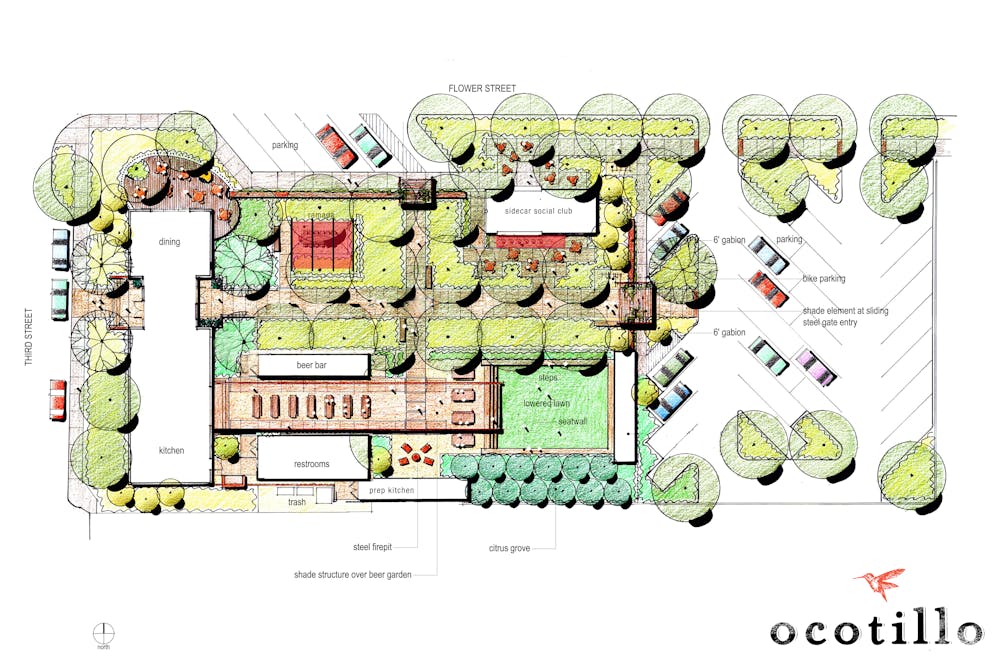 The Food
Ocotillo Restaurant focuses on New American seasonal cuisine with a touch of local Arizona Influence, bringing special attention to fresh, local and seasonal ingredients. You can enjoy lunch, dinner, brunch with a full-service bar, cocktail, wine, and beer program. Weekend brunches Saturday and Sunday fulfills all your sensory expectations. Menu offerings include healthy, vegan, gluten-free choices and options for kids.


The Team
Executive Chef Walt Sterling creates a seasonal rotating menu which embodies cuisine that is familiar and innovative. The talented Dave Johnson carefully curates the wine list and beverage program.